Focus on active travel needed to counter climate emergency
Canberra's active travel community are calling for the ACT Government to take strong action to show they are serious about dealing with our climate emergency.  The Conservation Council ACT Region, Pedal Power and Living Streets Canberra have launched a community petition calling on the ACT Government to implement key measures that will improve travel options for Canberrans who walk, cycle and use public transport, including legislated transport targets and an Active Travel Commissioner.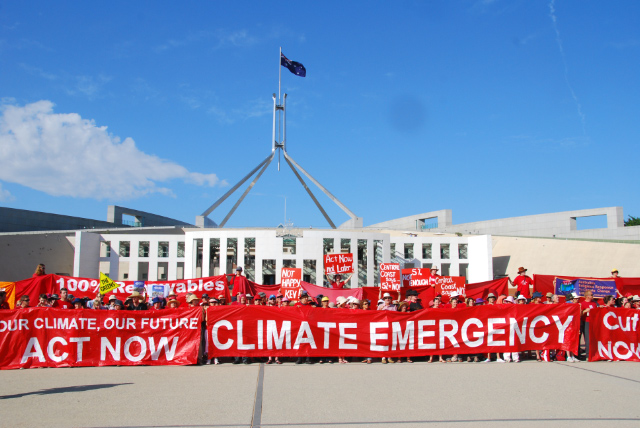 Are you ready to have your say? Sign the petition today!
The ACT Legislative Assembly has already acknowledged that we are facing a climate emergency. After we meet our 100% renewable electricity target, transport is the next biggest source of the ACT's greenhouse emissions. Both to cut emissions, and to maintain a livable city in the face of increasing urban density and population growth, the ACT should set clear legislated targets to reduce private car travel and increase the journeys taken by active travel and public transport. The ACT Government should be investing in transport infrastructure that is consistent with our zero emissions target. Yet while nearly $170million has been budgeted for roads over the next 4 years, only $24million will be invested in active travel infrastructure.[1] Also, it appears that not all of the 84 new buses funded in this year's Budget will be electric. As we upgrade our bus fleet, it should be with sero emissions technologies!
By directing transport investments towards active travel we will make it easier for all Canberrans 
to walk or cycle safely, conveniently and comfortably.
The petition will be circulated throughout the community before being forwarded to the Legislative Assembly after it closes on November 15, 2019.