Get involved in our work by volunteering, attending an event or taking action on a petition
If you have some free time and want to make a difference, come and volunteer with us! We are always looking for volunteers to help us do our important work. Our organisation is supported by the hard work and efforts of our volunteers, and we really value your contributions.
We love to hear from enthusiastic people who have a passion for the environment and making a difference in the Canberra Community. Get into contact via the form and let us know how you'd like to be involved.
We also advertise specific Volunteer roles that we are looking for below.
Social Media Volunteer
We are looking for a social media volunteer to help us with creating short form video content (Reels) and graphics for our social media platforms! If you are interested in helping us communicate our work through video or have bold ideas for how we can make our content more engaging – please get in touch via the form below or sending us an email at communications@conservationcouncil.org.au.
We are looking for someone who can dedicate just a couple of hours per week. Desired (but not required) skills could be: graphic design, Canva and Instagram Reels and most importantly enthusiasm!
Event Volunteers
We are always looking for enthusiastic volunteers to help out at our events – whether it be helping us sell merchandise, managing registrations or general set up and pack down duties. If you are keen on helping out at any of our events and being on a contact list, please use the form and we will be in contact when we could use your help!
Volunteer with us!
Want to volunteer with us? Make an enquiry!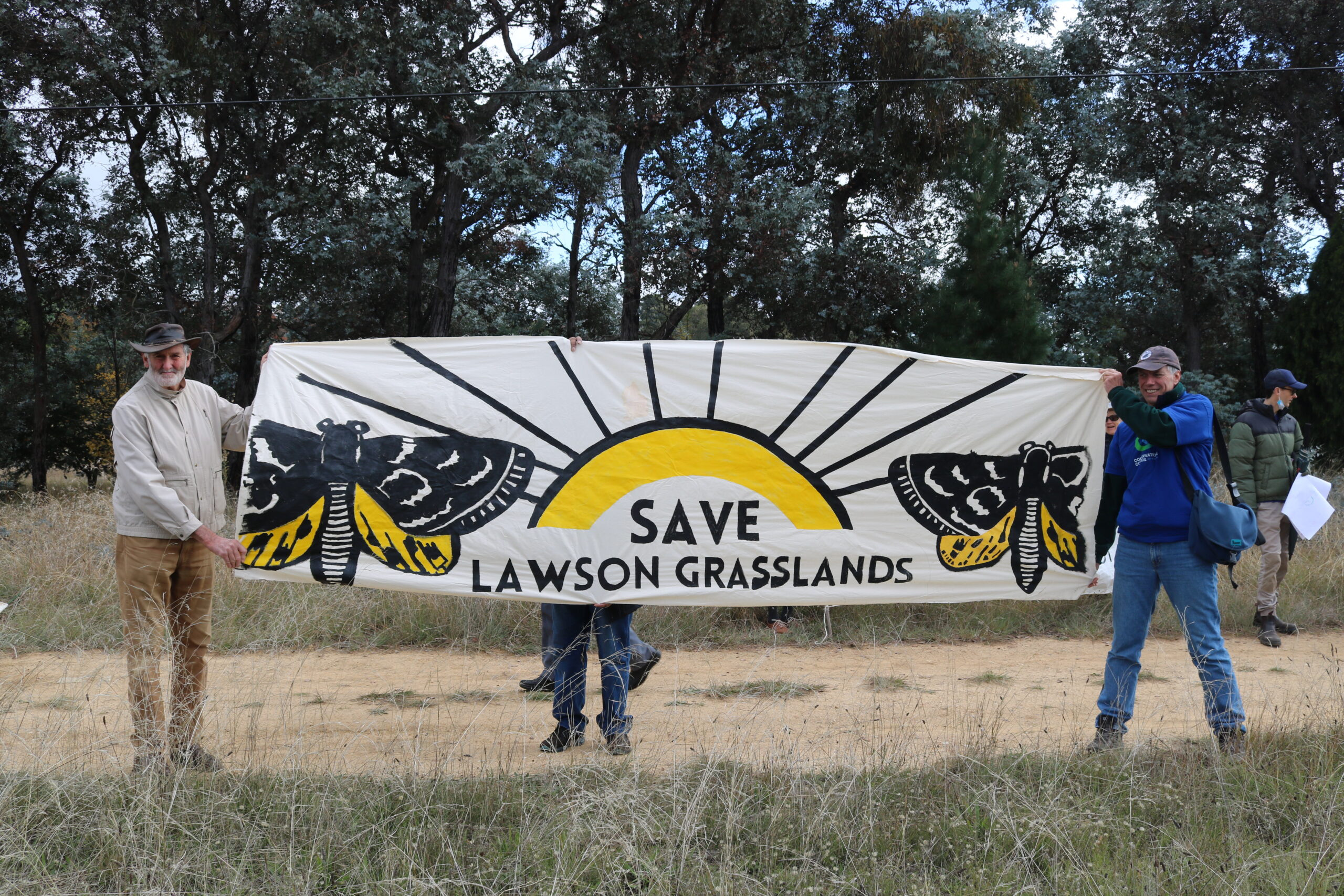 We have a number of active campaigns that we need your support for. Signing a petition or sending an email to a decision maker is a great way of demonstrating people power and demonstrating that these issues matter to a huge number of people in our community.
Attend an upcoming Event!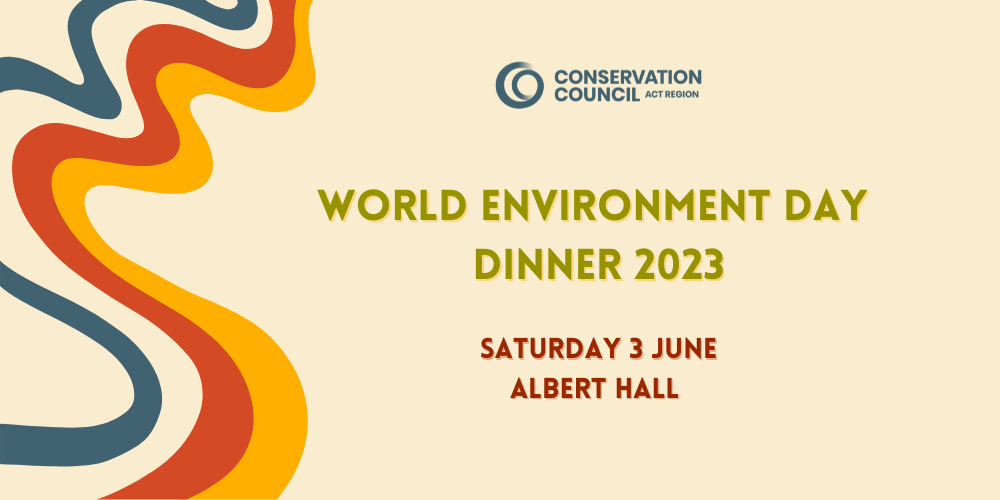 World Environment Day Dinner 2023
Join us for dinner to celebrate World Environment Day 2023 on June 3 at Albert Hall.
This year, we are honoured to welcome Richard Swain as our guest speaker.
First held in 1973, World Environment Day has grown into a global platform for raising environmental awareness and spurring environmental action. You're invited to be part of the change by attending our annual World Environment Day Dinner on Saturday 3 June.
Save Lawson Grasslands: Community Catch-Up
In the face of strong community opposition, Defence Housing Australia is proposing to build over 15.8ha of critically endangered Natural Temperate Grassland and 1.31 ha of critically endangered Box Gum Woodland at Lawson North. Last year the proposal went through its first round of approvals under national environment legislation. Despite many submissions calling for the development to be stopped – it has proceeded to the next stage.
Join us for a community catch-up to learn about the Save Lawson Grassland campaign's next steps, while hanging out with friends, and painting some banners.