SHAPING A SUSTAINABLE
FUTURE
The Conservation Council ACT Region is the peak non-government environment organisation for the Canberra region.
Our vision is for a healthy planet for humans and all other life, where the natural environment is protected and communities respect and live in harmony with the environment.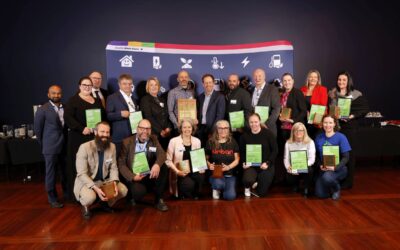 We are thrilled to share that the Conservation Council ACT Region won the Sustainable Event award for our CBR360 Circular Economy Symposium 2022 at the ACT Government's 2023 Climate Choices Business Awards! The CBR360 Symposium was the brainchild of previous Executive...
Our Campaigns
We campaign for a safe climate, to protect biodiversity in our urban and natural areas, to protect and enhance our waterways, reduce waste, and promote sustainable transport and planning for our city.
Working in the ACT and region to influence governments and build widespread support within the community and business, we put forward evidence-based solutions and innovative ideas for how we can live sustainably.
World Environment Day Dinner 2023
Join us for dinner to celebrate World Environment Day 2023 on June 3 at Albert Hall.
This year, we are honoured to welcome Richard Swain as our guest speaker.
First held in 1973, World Environment Day has grown into a global platform for raising environmental awareness and spurring environmental action. You're invited to be part of the change by attending our annual World Environment Day Dinner on Saturday 3 June.
Save Lawson Grasslands: Community Catch-Up
In the face of strong community opposition, Defence Housing Australia is proposing to build over 15.8ha of critically endangered Natural Temperate Grassland and 1.31 ha of critically endangered Box Gum Woodland at Lawson North. Last year the proposal went through its first round of approvals under national environment legislation. Despite many submissions calling for the development to be stopped – it has proceeded to the next stage.
Join us for a community catch-up to learn about the Save Lawson Grassland campaign's next steps, while hanging out with friends, and painting some banners.
Join our Newsletter
Stay updated on our news and events
Make the Switch
Make the switch from gas to an all-electric home!
Make the Move
Make the move into low-emissions transport!
CBR360
Get in the loop of Canberra's circular economy!