The Conservation Council ACT Region is the leading environmental advocacy organisation and hub for community groups in Canberra.
Shaping a Sustainable
Future
Our vision is for a healthy planet for humans and all other life, where nature is protected and communities respect and live in harmony with the environment. Our mission is to protect nature and create a safe climate future in the ACT and region.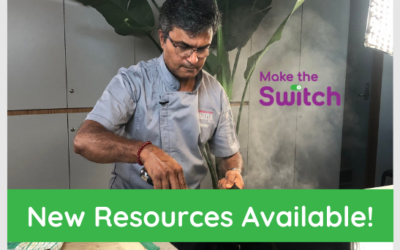 They can all benefit by making the switch from gas to induction cooking!Since 2020 the Conservation Council's Make the Switch project, funded by two ACT Government Community Zero Emissions Grants, has been helping Canberra households replace fossil gas appliances to...
Support our Climate Justice Learning Fund
The Environmental and Climate Justice sector and space is predominantly occupied by White ideals and perspectives. This lack of inclusion and diversity means that First Nations and People of Colour occupying the Climate and Environment space face cultural unsafety, lack of leadership opportunities, microaggressions and outright exclusion. 
Conservation Council acknowledges its role and responsibility to undertake growth and learning as an organisation to exemplify the values of justice, equity and inclusion.
Our first action towards this commitment is prioritising training and networking opportunities. Jahnavi, our Communications Manager and a Woman of Colour, is undertaking professional development with Democracy in Colour's Climate Justice Program.
Our Campaigns
We campaign for a safe climate, to protect biodiversity in our urban and natural areas, to protect and enhance our waterways, reduce waste, and promote sustainable transport and planning for our city.
Working in the ACT and region to influence governments and build widespread support within the community and business, we put forward evidence-based solutions and innovative ideas for how we can live sustainably.
ACT Environment Awards 2023
Join us for an evening of celebration and connection at the annual ACT Environment Awards. Let's join together to celebrate and connect with grassroots community groups, volunteers, supporters and environmentalists to celebrate the year's achievements. Importantly the evening will include the presentation of the ACT Environment Awards 2023.
This is a free event, however registration is essential.
Join our Newsletter
Stay updated on our news and events
"*" indicates required fields
Make the Switch
Make the switch from gas to an all-electric home!
Make the Move
Make the move into low-emissions transport!
CBR360
Get in the loop of Canberra's circular economy!