Find all of the Conservation Council's Publications here.
The ACT, like the rest of Australia, is battling an extinction crisis. Approximately 6.2% of Canberra's mature trees have been removed in the past 5 years; our beloved faunal emblem, the Gang-gang Cockatoo is endangered; and our natural areas are at increasing risk of development and degradation.
To combat biodiversity loss across the Territory, the Conservation Council's Biodiversity Working Group and Friends of Grasslands have co-authored a paper that outlines a key part of the solution to protecting and enhancing the ACT's remaining natural places: The Biodiversity Network.
Canberra's Amazing Nature is for Canberra's children. It explores the natural heritage values of the ACT. Included is an overview of the species and ecosystems special to our region, and a handy field guide of species. You can also find out what you can do to protect your local environment.
The 2020 Election Priorities were drawn from a comprehensive policy platform developed in consultation with Canberra's environment community. These priorities will continue to form the basis of our advocacy and campaign work for the next several years.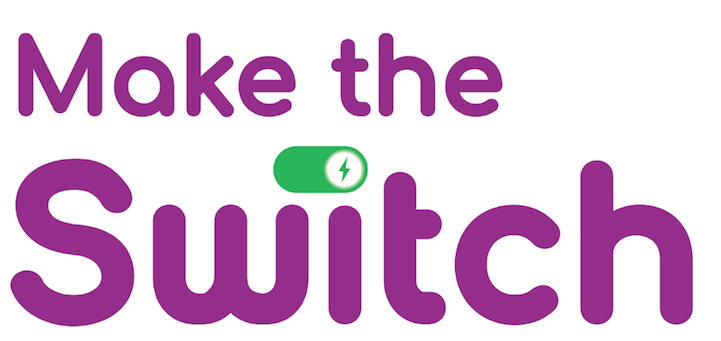 Are you keen to get of gas at your house? Check out the Make the Switch website, which unpacks all the advantages of an all-electric home – less energy costs, more comfort, and more sustainable!
The Make the Switch site even has a calculator which you can use to estimate what you might need to spend on upgrades,  and what your energy savings will look like. There are heaps of other resources too, like the downloable planner that will get you started on making the switch from gas heating, hot water and cooking to an all-electric house!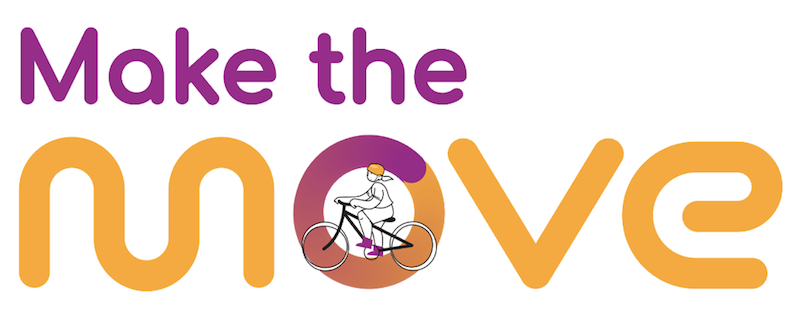 Do you drive your car everywhere? Did you know that private fossil fuel powered vehicles are responsible for nearly 60% of the ACT's greenhouse emissions? We all need to rethink how are we getting around our city!
The Make the Move website will take you on that journey, to switch out your car for a more sustainable travel, and improve your commute!
Try active travel. Bikes and e-bikes, scooters and e-scooters, and even just walking, can be combined with public transport to cut your costs, improve your health AND help save the planet!
Learn about the natural and cultural heritage in your local area through the Conservation Council ACT Region's Treasures of the ACT Region Series. The booklets describe the beautiful places to visit and are the perfect size to take with you while exploring. They provide useful tips on enjoying outdoor activities such as biking, bushwalking, birdwatching, swimming, picnics and photography and even include a field guide of plants and animals you are likely to spot. Why not pick up a copy and begin exploring the special places near you!
Ginninderry Treasures is the latest to join the series. With contributions from a team of local knowledge experts, the beautiful booklet will help you explore the Aboriginal and European cultural heritage as well as the woodland, grassland and river ecosystems of the Ginninderry region of north-western Canberra. The guide includes colour photographs of local wildlife and plant species,  profiles of the community groups actively caring for the landscape, and more. A small number of Ginninderry Treasures booklets are available from the Conservation Council office.
If there's a book that interests you, click on the book name to see a preview. Contact us to order yours today.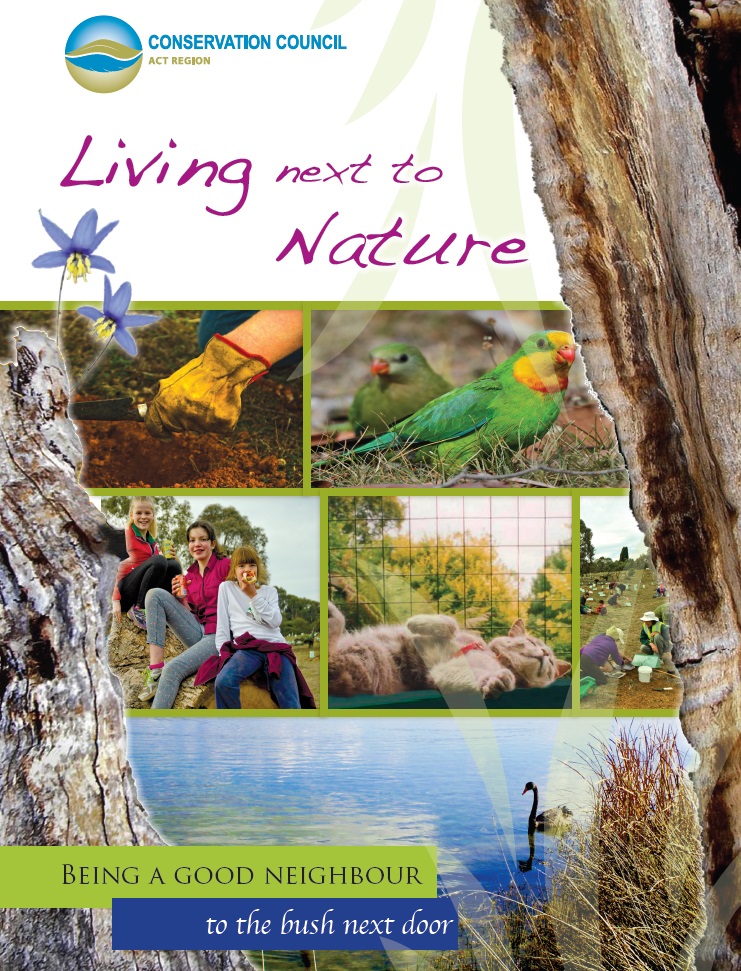 Living Next to Nature is your guide to being a good neighbour to the bush next door. Find out more about your local environment and easy actions to take in your backyard, in the bush or in your community to help protect it.
Student & Intern Papers
The Conservation Council ACT Region hosts university interns across a range of disciplines. These are generally organised through the university internship programs at the ANU and UC. We suggest that interested students organise internships through their university. Read previous internship papers here.