As people who value our environment, watching the unfolding climate crisis and destruction of nature in our region can be distressing and make you feel helpless. Support and resources are available – find out more at Psychology for a Safe Climate.
Action is the antidote to despair – every small step has ripple effects in making a difference for a safe climate future and building a stronger, more resilient community.
Here are 6 tangible actions you can take:
1. Donate to our work
We are a non-profit, non-government organisation and we rely on your support to be able to important work – like campaigning for a safe climate future and protection of nature in our region. With your donation, together we can protect nature in our region, the precious plants and animals that call it home and reduce our emissions for a safe climate future.
3. Sign a Petition
We have a number of active campaigns that we need your support for. Signing a petition or sending an email to a decision maker is a great way of showing people power and demonstrating that these issues matter to a huge number of people in our community. See more below.
5. Divest your money
We all know that money talks. An important action to show big companies what values matter to us is to divest our money from Banks and Superfunds that invest in fossil fuels.
2. Join a Member Group
Our Member Groups are doing important things in our community and are actively working on campaigns, events and other actions. If you are interested in regularly contributing your time to a worthy cause, why not get involved with the work of our Member Groups? You can find more information and the contact details of our Member Groups from the button below.
4. Attend an Event
Attending events is an important way to get involved with the environment movement, meet like-minded people and to demonstrate people power.
6. Make the Switch
You can personally reduce your carbon emissions by making the switch of gas appliances for heating, hot water and cooking in your home.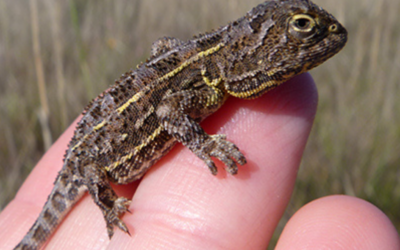 A road at the Canberra Airport is threatening the future for the critically endangered Canberra Grassland Earless Dragon. It's time to take a stand to fight for its survival with a decision by the Federal Environment Minister imminent.  Currently the Environment...
Join our Newsletter
Stay updated on our news and events
"*" indicates required fields