We are looking for volunteers to contribute to our events, campaigns and communications. Training will be provided.
To express interest:
Use the form below or email the listed contact. Please include your name, phone number, the role(s) you are interested in, and a brief response to these questions:
Why are you interested in this volunteer role?
Do you have any skills or experience relating to this role? (not required, but helpful!)
We will contact you by phone or email to follow up.
Note: If you are interested in multiple volunteer roles please contact the listed person for the one you are most interested in, and indicate that you would also be interested in another role.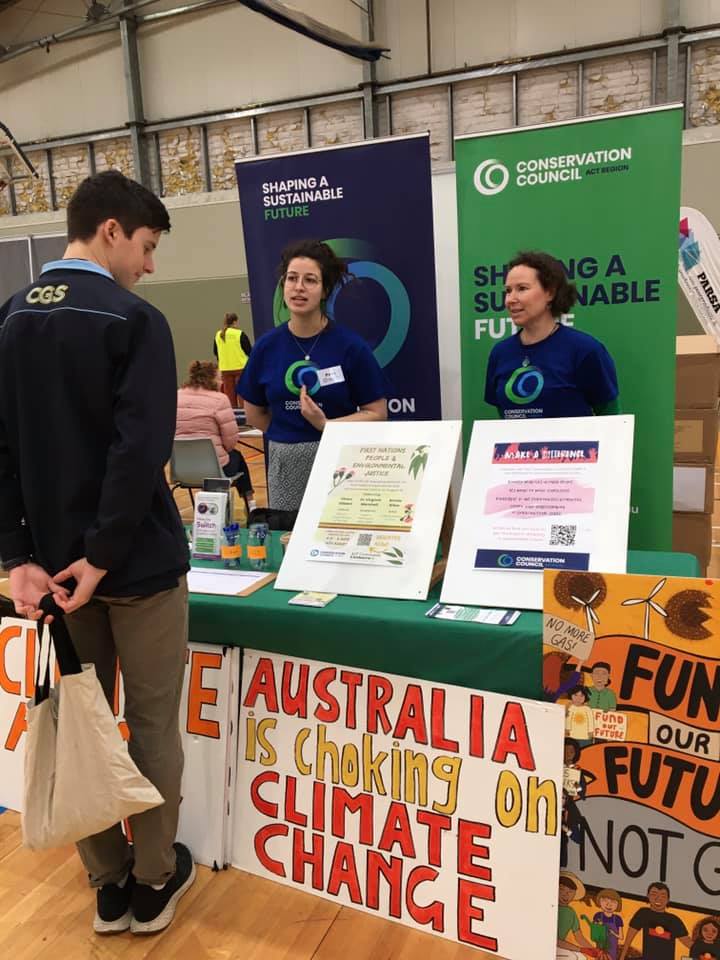 2022 Election campaign
Volunteer to get involved in the 2022 Federal election campaign. Bring your ideas and help out in whatever ways suit you, for instance, letter-boxing, helping at a candidate forum, writing letters, distributing Climate Action now signs, or other tasks.
Time required: flexible
Location: Civic office or remote, Canberra and Queanbeyan suburbs.
Helpful skills/interests: climate action, protection of nature, community engagement, politics.
What you'll learn: event organising, engagement skills.
Your impact: this election we have two key issues to put on the agenda – climate action and protecting nature, such as the critically-endangered grasslands at Lawson. You can be part of something bigger by supporting our campaign work to highlight these issues to federal election candidates.
Starting date: From February 2022
Make the Switch: gas community outreach
Take the next step into climate action! Calling for community outreach volunteers to join our gas campaign
If you are looking for a meaningful way to take the next step in climate action and connect with your community, come along to our information session. We are building a crew of community outreach volunteers to run occasional stalls informing Canberra households about how to make the switch from gas to all-electric homes.
Time required: each stall will be 1–3 hours, scheduled approximately fortnightly, shared amongst the team according to availability
Location: shopping centres and markets across Canberra
Helpful skills/interests: fossil fuels, energy efficiency, climate action, community engagement, event organising
What you'll learn: regular event organising, engagement skills, environmental impacts of gas, electric alternatives
Your impact: helping Canberra homes switch from gas to electricity will reduce community greenhouse gas emissions and public demand for fossil gas, assisting with the transition to clean energy and a safer climate
Starting date: From April 2021
Contact: volunteer@conservationcouncil.org.au