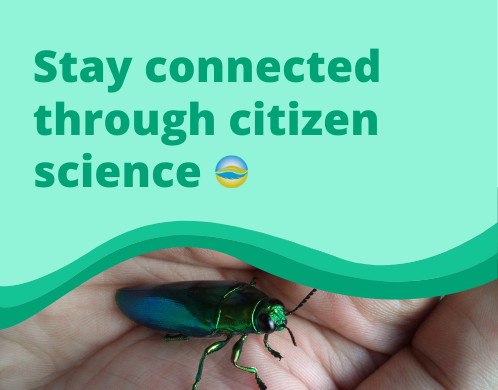 Citizen science projects are an awesome way for everyday people to get involved with scientific research projects and contribute to expanding our collective knowledge of the natural world.
The Australian Citizen Science Project Finder is a place to discover and connect with citizen science projects in Australia. Developed in partnership with the Atlas of Living Australia (ALA), the project finder has been designed to help members of the citizen science community learn about each other's projects, and provide opportunities to volunteer or get involved.
You can search for projects in your local area, search for projects related to a particular subject or theme, projects which are suitable for children, or projects which require minimal experience! There are many ways to find and get involved with projects that interest you.
Are you looking to get involved in citizen science? Have a look around ACSA's project finder and open up a world of exploration right from your living room!