Ironically, this year, National Threatened Species Day was also the day that community consultation closed for the Lawson North residential development, a staunchly opposed housing project in Canberra's Belconnen Region. 
The project was referred to the National Environment Minister, for a determination on whether it should be regulated or found unacceptable. The Council argued that the proposal should be controlled, and found it clearly unacceptable as it proposes to directly destroy 15.8 hectares of critically endangered grassland and indirectly degrade much more. 
The community has been vocal against the development since DHA first consulted on the proposal in 2020. More than 100 experts and environmental organisations have spoken out against the development, and over 650 people have signed a petition calling on DHA not to proceed. In the lead-up to the 2022 Federal Election, over 70 Canberrans rallied at the site opposing the development, and many more wrote to their local candidates calling for action. 
On the closing day for public consultation and Threatened Species Day, we gathered outside DHA offices alongside a number of supporters to voice our opposition to this development. Unfortunately, DHA were unable to meet with the group of concerned citizens despite numerous phone calls.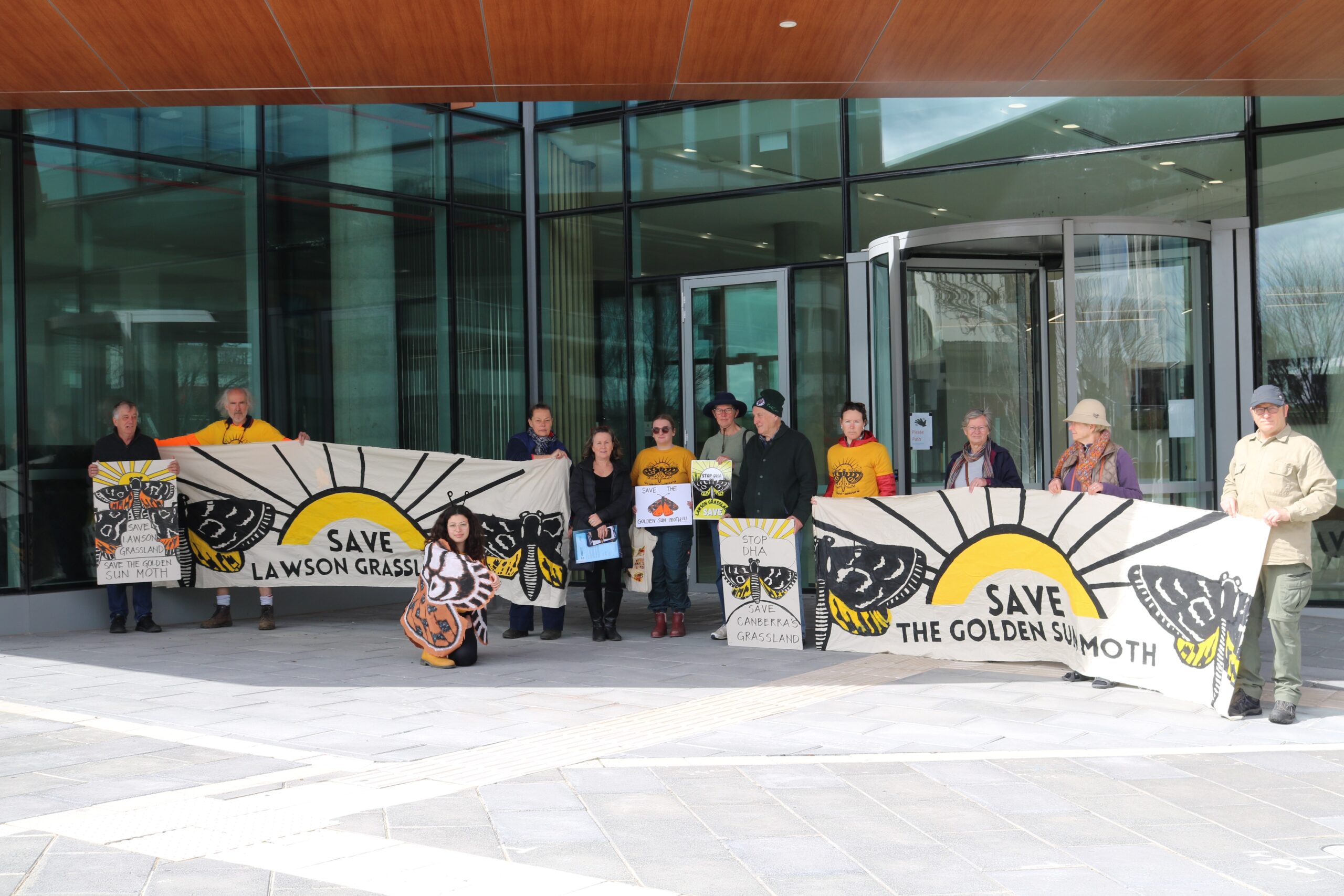 As a part of the consultation process, we made a submission to the Environment Minister outlining why we believe that this proposal is unacceptable – you can read the full submission here.
On 7 October 2022 the Minister determined that the proposed action was not unacceptable, but a "controlled action" under the EPBC Act, and must be assessed using a full Environmental Impact Statement. This determination is a disappointing reminder of Australia's ineffective environment laws.
Australia's environment is in a state of crisis, as evidenced by the most recent State of Environment report that found most of Australia's natural environment is "poor and deteriorating". Too often our environment has paid the price of development, and the EPBC Act isn't effectively protecting our environment. 
But we don't need to wait for reform of the EPBC Act to save the CEECs at Lawson north. There is still opportunity for the majority shareholders Katy Gallagher and Matt Thistlethwaite to heed our warnings and withdraw the project.