Protecting Canberra's nature
The 2019 United Nations report on biodiversity identified that up to one million species globally face extinction in coming decades. Australia is not immune, with 1,600 species that are currently threatened.
The ACT is home to two critically-endangered ecological communities with 52 threatened species. Natural Temperate Grasslands and Yellow Box-Blakely's Red Gum Grassy Woodlands are especially important given their national significance, as well as their intrinsic value and amenity they bring to our city.
Threatened by urban development, invasive species and climate change, these areas of conservation value in the ACT should now be protected.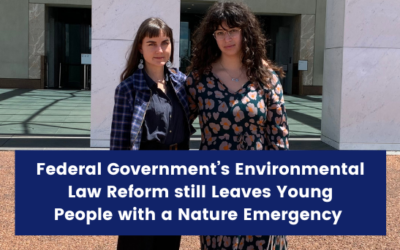 This week, on the backdrop of scientists' timely declaration that the fate of the entire living world, including us, hangs in the balance of biodiversity conservation – we held our breath. Hoping that when the Minister of the Environment announced her "Nature positive plan" for law reform, we could finally  have a world to look forward to, where we can imagine the future. The news that we had hoped for never arrived. Instead of taking a stand for Australia's nature, and protecting our nation's future, the Minister presented a disappointing plan that is entirely ill-equipped to tackle the nature emergency.
JOIN US to help shape a sustainable future.