The Conservation Council ACT Region is the leading environmental advocacy organisation and hub for community groups in Canberra.
Shaping a Sustainable
Future
Our vision is for a healthy planet for humans and all other life, where nature is protected and communities respect and live in harmony with the environment. Our mission is to protect nature and create a safe climate future in the ACT and region.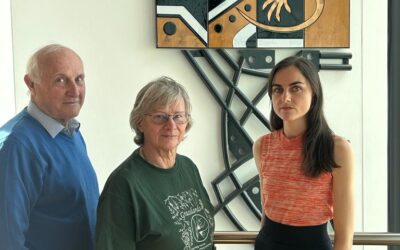 A proposed road at the Canberra Airport is threatening the future for the Canberra Grassland Earless Dragon. Despite its tiny stature - measuring less than 150 millimetres long and weighing 5–9 grams - this lizard is causing a stir as conservationists take a stand to...
Support our Climate Justice Learning Fund
The Environmental and Climate Justice sector and space is predominantly occupied by White ideals and perspectives. This lack of inclusion and diversity means that First Nations and People of Colour occupying the Climate and Environment space face cultural unsafety, lack of leadership opportunities, microaggressions and outright exclusion. 
Conservation Council acknowledges its role and responsibility to undertake growth and learning as an organisation to exemplify the values of justice, equity and inclusion.
Our first action towards this commitment is prioritising training and networking opportunities. Jahnavi, our Communications Manager and a Woman of Colour, is undertaking professional development with Democracy in Colour's Climate Justice Program.
Our Campaigns
We campaign for a safe climate, to protect biodiversity in our urban and natural areas, to protect and enhance our waterways, reduce waste, and promote sustainable transport and planning for our city.
Working in the ACT and region to influence governments and build widespread support within the community and business, we put forward evidence-based solutions and innovative ideas for how we can live sustainably.
Protect Ngununggula/ Bluetts Block Community forum
Right here our woodlands, grasslands and habitat for wildlife are facing potential destruction as the ACT Government has flagged plans for the Territory's urban footprint to expand to the west of the city, this is known as the Western Edge Investigation Area. 
Join the Conservation Council on the evening of the 3rd October for a community forum to learn about the Western Edge Investigation Area and how you can protect Ngununggula/ Bluetts Block. We'll hear from a range of speakers and join in a panel discussion. 
Protect Lawson Grasslands – Monthly Community Protest at DHA Office
Defence Housing Australia has plans to build over Lawson Grasslands which would destroy the habitat of our endangered and precious wildlife including the Golden Sun Moth and Gang-gang cockatoo.
Join the Conservation Council every month outside the Defence Housing Australia Office in Gungahlin, peacefully protesting to save Lawson Grasslands. Together we can keep the pressure on DHA and let them know the community is standing strong against their plans to destroy nature for a quick buck.
Join our Newsletter
Stay updated on our news and events
Make the Switch
Make the switch from gas to an all-electric home!
Make the Move
Make the move into low-emissions transport!
CBR360
Get in the loop of Canberra's circular economy!