Protecting Canberra's nature
The 2019 United Nations report on biodiversity identified that up to one million species globally face extinction in coming decades. Australia is not immune, with 1,600 species that are currently threatened.
The ACT is home to two critically-endangered ecological communities with 52 threatened species. Natural Temperate Grasslands and Yellow Box-Blakely's Red Gum Grassy Woodlands are especially important given their national significance, as well as their intrinsic value and amenity they bring to our city.
Threatened by urban development, invasive species and climate change, these areas of conservation value in the ACT should now be protected.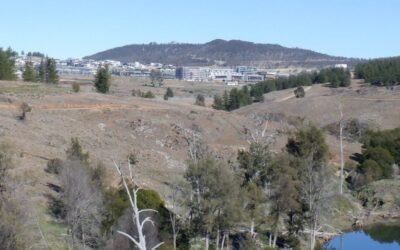 Bordered by the Murrumbidgee River and the regions of Weston Creek, Molonglo Valley and Belconnen, the "Western Edge" refers to 9,800 ha of undeveloped land to the west of Canberra. Much of the area is made up of rural leasehold land whose purchase by the Suburban Land Agency in 2015 garnered much public interest. Despite, at the time, stating that there were no plans for the land to be developed for 20-30 years, the 2021 Budget announcement indicates that early planning studies are afoot.
JOIN US to help shape a sustainable future.